StoneCraft Decking
StoneCraft protects your deck from the elements, in even the most demanding environments. Exterior plywood decks can now truly become an extension of your home, enjoying the same luxurious StoneCraft finishes offered for interior applications.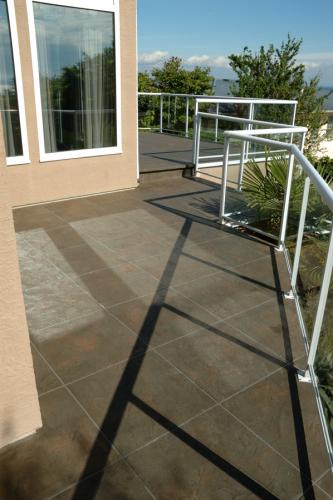 StoneCraft decking is a flexible, waterproof, low maintenance solution for all your exterior plywood deck surfaces. It's superior waterproofing system is UV stable and can even be used on decks over living space. A lightweight solution weighing less than two pounds per square foot, StoneCraft decking does not require any additional reinforcement or engineering upgrades to your deck structure. Finally, a fully waterproof solution that combines beauty, durability, and longevity in a system that can be applied over plywood decks, concrete decks and roof decks.
Download our deck detail document for more information.