StoneCraft Quartz
This highly durable surface is known best for its anti-slip properties and low maintenance. StoneCraft Quartz' resistance to abrasion, abuse and chemical attack makes it the preferred choice for various institutions including:
Food service industry
Chemical labs
Processing plants
Medical institutions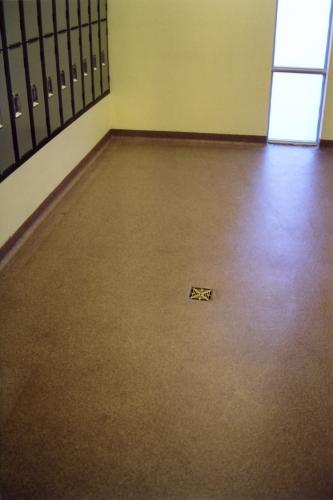 StoneCraft Quartz is liquid-applied, offering a seamless surface that is completely non-porous and waterproof. All contaminants stay on the surface where they can be easily removed using conventional cleaning practices. No grout lines or other porous materials to scrub.
Microban®, an anti bacterial additive, may also be incorporated into the resin to provide proven microbial control of potentially harmful bacteria like e.coli, salmonella enteritidis, staphylococcus aureus, and listeria monocytogenes.
Access our Antimicrobial Data Sheet and Chemical Resistance Chart for more information.